Human Resourses Management
If human resource management is of utmost importance to your organization TechnoLogica has been working tirelessly for the last 25 years to develop and enhance HR solutions that are aligned with the latest trends. Our solutions provide unparalleled flexibility, efficiency, and reliability to the HR function Whether you're a corporate client, a small or medium-sized business, or need payroll outsourcing services, we have the perfect solution for your human resource management needs.
Information System HeRMeS
HeRMeS is a versatile information system that provides integrated human resource management solutions to corporate clients.It covers every aspect of HR functions within a company, making it a comprehensive and adaptable tool. If you're looking for a contemporary, dependable, and user-friendly HR solution, HeRMeS is the ideal choice for your organization.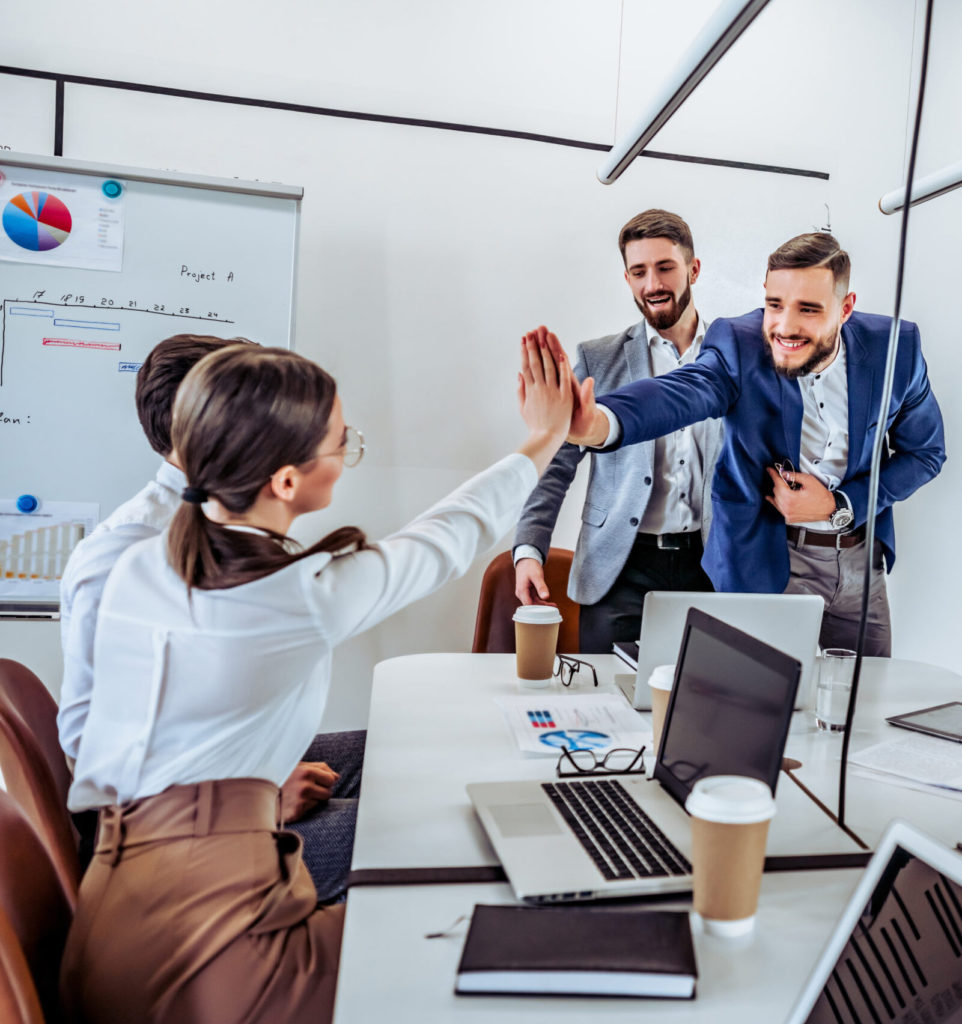 Outsourcing
The payroll outsourcing service provided by Technologica is recognized for the team's uncompromising professionalism, high technological level, and ethical conduct. When you partner with Technologica, you can offer your employees a variety of HR services through a user-friendly self-service portal, resulting in an enhanced employer brand and a more engaged workforce.
HeRMeS
for small and medium-sized companies
"HeRMeS eXpress is a cloud version of HeRMeS, designed for small and medium-sized companies. With an optimized interface and incorporating the best practices from HeRMeS, it provides a fast start and easy-to-use functionality at an affordable price. Thanks to the intuitive Self-Service portal, HeRMeS eXpress transforms business processes and creates a unique user experience for employees."
Genpact is always looking to have vendors that can cover end-to-end processes and needs. We like to have a single vendor for the entire scope of payroll and administrative services. Technologica also met our IT and information security requirements which are some of the most demanding in the industry we operate in. What I personally like with the Technologica service is the communication. The company has assigned dedicated persons who know our needs and work with us all the time. HeRMeS is very user-friendly and intuitive, and gives our HR department a lot of efficiency to operate.
– Georgi Nozharov
Senior HR manager, Genpact Bulgaria
HeRMeS fully meets our expectations, even exceeds them. The benefits we see every day in our work are immense, and we are happy to discover new opportunities that make our work easier with the help of your consultants. Thanks for the tireless work of your team despite the great challenge that our large structure with so many territorial structures has proved to be. It is our opinion that your team is made up of professionals who have an excellent knowledge of their field of work and have the ability to advise and guide the client in making management decisions.
– Agency for Social Assistance